G'day,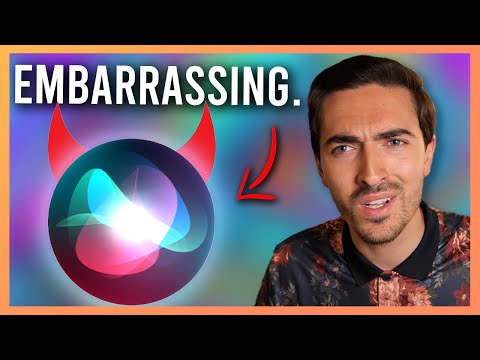 Don't know if anyone else watches Luke Miani's YouTube channel… I find him a bit pretentious sometimes (and that's coming from me!), but have enjoyed some of his recent classic Mac vids… and he does offer some interesting commentary on the state of Apple at the moment.
In the above video, he makes the claims, which seem to be backed up with leaked info, that Apple is essentially holding Siri back from being a proper useful AI interface due to their reluctance to allow it to actually be a useful AI interface. In short - apparently most of anything Siri says is actually scripted by a team of writers, meaning Siri can't actually "look something up and give you an answer" unless it's something pre-determined. Thus for example (as in the video) if you ask for when high tide is, you'll get some google results to look at, but Siri wont actually look the information up and tell you herself.
Another aspect mentioned in the video is Apple directing queries about its products only to its own website, which - Ok - I can understand… but doesn't always actually get you the answer you were after, like say - honest reviews and alternative prices.
There's all kinds of other stuff mentioned as well, not to mention just in my experience a general level of frustration at the interface's accuracy and usefulness.
I hear often that Alexa etc are better options than Siri, and whilst I guffawed at the idea in the past, I can't really argue now.
So as I am about to move into my house (finally - woot!) and was wondering buying a HomePod Mini for each bedroom, I am now instead starting to think about the alternatives…
Considering when Siri arrived the tech was pretty advanced and exciting, it seems pretty poor that Apple haven't been able to make drastic improvements in the past decade, when you consider what its rivals are doing and advancements in AI…
Cheers
cosmic